BC Home Inspector License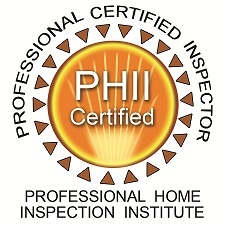 If you're interested in becoming a home inspector in British Columbia, you've come to the right place. Here you'll find information, news and access to training to become a licensed home inspector in BC.
British Columbia was the first Canadian province to require mandated
training and licensing of home inspectors.
The licensing and training requirements went into effect in March 2009. Alberta has similar licensing requirements. PHII is an Approved Education Provider in Alberta and our school provides home inspection training in BC as well.
~ Applied Science Technologists and Technicians of British Columbia-(ASTT)
~ Canadian National Association of Certified Home Inspectors - (CanNachi)
~ Canadian Association of Home & Property Inspectors (BC) - (CAHPI(BC))
~ National Home Inspector Certification Council - (NHICC)
Special Note: ASTTBC certifies house & property inspectors who, once registered, become members of the BC Institute of Property Inspectors (BCIPI).
The Professional Home Inspection Institute's course is accredited by the National Home Inspector Certification Council (NHICC) to provide up to 184.5 hours of training of the mandated 450 hours for the National Home Inspector certification. In Alberta and British Columbia this can be used for pre-certification training.
PHII's Canada Home Inspection Training course hours beak down as follows:
Basic Home Inspection - (90 Hours)
Advanced Home Inspection - (32 Hours)
House Framing - (20 Hours)
Thermal Inspection and Insulation Remediation - (20 Hours)
Manufactured Home Inspection - (14.5 Hours)
Environmental Hazards - (8 Hours)
NHI (National Home Inspector) from the NHICC
NEW INSPECTORS:
Submit completed Application for Background Review.
Provide copies of all relevant documentation.
Need a minimum total of 850 points from all sections of the application.
Personal background: (max 100 pts)
Education: (max 600 pts)
Up to 450 points for courses
Courses with Proctored exams – 3 pts. per hour
Courses without proctored exams – 1 pt. per hour (*PHII)
Mentored (supervised) field work – 3 pts. per hour - Maximum 150 pts.
Pass the NHICC National Exam and a TIPR (80% on both) plus inspection requirement to qualify to be an NCH (NHI).
Fee paid inspections: (max 500 pts) (Provision for AB and BC inspectors)
In business for one year
For more information about Canadian home inspection training or home inspection schools in British Columbia, feel free to call us at (800) 983-6322.