About The Training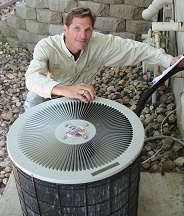 PHII's nationally certified distance training courses offer an unmatched complete interactive learning solution. Complete with lesson pre-tests and post-tests, flash cards, audio instruction, video, and instantaneous feedback, our interactive training is designed to hold your attention. By requiring your participation in the training, you will retain more information and be better prepared for the situations you will face in the real world. PHII was the first to offer interactive online home inspector training over a decade ago - and remains the leader in the field to this day. Our unique, proprietary course management system will guide you step-by-step and teach you everything necessary to inspect properties and retain the knowledge in the field!
Features
We are proud to offer a unique, proprietary course management system rich in features and interactive technology that is unequaled among Canada's home inspection schools. PHII's online distance course can be completed in as little as 1-2 weeks. However, the course is self-paced, so you can take as much time as you need to thoroughly master the course material. You can finish the course at whatever speed you like, quickly or over time.
---
~ Interactive Instruction Online and on CD-ROM ~
~ Start-up business guides and marketing materials ~
~ Audio and Video + thousands of photos ~
~ Deluxe course manuals professionally printed ~
~ Online testing with instant tracking results ~
~ DVD instruction that is aligned to lessons ~
~ Interactive Flash Cards that test your knowledge ~
~ Beginner level courses that teach fundamentals ~
~ Complete, high-quality home inspection kits ~
~ Advanced level courses that expand knowledge ~
~ Continuing education courses for renewal licenses ~
~ Checklists and forms aligned to each lesson ~
~ Inspection Report Templates with unlimited licenses ~
~ Pre-inspection Agreement Templates ~
~ Concise lessons and hands-on field activities ~
~ Certification in other inspection-related trades ~
---
Course Material
PHII's no-nonsense course material is written to comply with national standards of practice and is updated regularly to reflect changes in regulations, building codes, and other relevant industry rules. We teach you the important information that you must inspect for and include in your final report. Every lesson is concise and written in clear language that is easy to understand. Every PHII interactive course is designed in-house by experienced and qualified instructors who understand the trade and how to teach it.
We encourage you to do your due-diligence research before enrolling in any course - including our own. Examine whether the course is approved in your state or province, whether the instructors are qualified, and what method of training the course follows. Find out what materials you will receive, how long it will take, what you are going to learn, how your progress is monitored, and what associations and trade groups you will gain access to through the certification. Be sure to talk with a course instructor rather than sales staff who may or may not understand the training. If you're only receiving PDF files, ebook downloads, Powerpoint files and/or study guides with little or no guided training or interactive learning, you may want to look elsewhere. As said before, choosing a Canadian home inspection school without fully examining all your options can be one of the worst mistakes you can make. Choose carefully.
Interaction
PHII's Canada home inspection course offers an online interactive home inspection training program. Interaction is especially important when learning any new subject because participation in what you are learning and receiving feedback has been shown to be extremely correlated with information retention and more accurate recall. PHII's course allows you to interact with the content, verifying that you are learning. Throughout the course, online assessments and flashcards instantly check your answers and identify what you still need to grasp. In keeping with the goal of making the learning process inviting and interesting, a great deal of the content is delivered through multimedia presentations, illustrations, and videos.
PHII's home inspection course is the only distance course that can be accessed fully online and offline on CD-ROM - this is good for anyone who may not have constant, reliable or unlimited Internet access. An Internet connection is helpful but not required. We provide a ready-to-use system that is designed to train you and set you on your way to completing home inspections on your own. PHII's courses are approved by real estate and building commissions and major insurance providers. We are also affiliated with major professional associations including ASHI, NAHI, NSHI, CREIA, FABI, among others.
Benefits
In addition to the other great benefits provided by the Canada home inspection training course, PHII provides you with free membership in a national nonprofit home inspector association. All PHII graduates receive a free membership in the National Society of Home Inspectors (NSHI). This is a $199 value. NSHI is one of four national non-profit home inspector associations in the United States, and is a respected organization that will provide you excellent credentials to place on your marketing materials, website, and other collateral.
PHII also provides you with a free ($149 value) subscription to InspectHost.com, an e-commerce website designed for Home Inspectors that includes an inspection ordering system, payment tracking, credit card processing and e-delivery of reports. This is a great way to easily promote your business online and simplifies taking payments, promoting your business and serving as a resource for existing customers.
Support
PHII is proud to offer both online and toll-free telephone support to help you through the learning process and guide you after your training is complete. When you talk to us, you cab be confident you are dealing with the home inspection professionals who wrote the materials and created the course. We do not outsource our call center and do not have high-pressure professional sales staff. PHII doesn't need sales gimmicks - our course stands on its' own merits. We are the only home inspection school you will find that stands behind their course and guarantees your satisfaction, offering a 30-day money-back guarantee.
Before you enroll in any home inspection school, ask: will they guarantee your satisfaction unconditionally a month later?
We do. That's the PHII difference!
For more information, feel free to call us 6 days a week, 12 hours a day. 1-800-983-6322